Chiropractic Care/

Massage and Soft Tissue Therapy /

Nutrition / and Stress Relief
Chiropractic care stands as the centerpiece of the healing techniques Dr. Ghessi uses. Chiropractic care is concerned with the health of the spine and the nervous system. Dr. Ghessi uses both traditional and new approaches in chiropractic care, to give you the best opportunity to heal.
Chiropractic care is a natural, non-invasive therapy that focuses on releasing spinal tension and correcting misalignments of the spinal column.
To assure you get maximum benefit from your visits, we also incorporate muscle and soft tissue therapies, and nutritional recommendations as well.
Patients at Ghessi Chiropractic routinely find relief from:
Neck Pain

Back Pain

Headaches/Migraines

Muscle Pain

Sports Injuries

Sciatica

Bulging Discs/Disc Pain

Degenerative Joint Disease

Arthritis

Carpal Tunnel Syndrome

Radiating Pain

Stress

Anxiety

and much more
​
Traditional Chiropractic
Traditional chiropractic care is done through adjustments of spine, designed to resolve misalignments that lock the spine from functioning correctly.
These misalignments are called "Subluxations". By adjusting the subluxations, tension is released from the spine and nerves, and the spine is returned to normal function once again. When the spine is free of subluxations, your body's ability to heal pain and problems is greatly improved.
Adjustments are safe, effective and pain free for most patients.
​
Massage Therapy and Soft Tissue Treatments
Dr. Ghessi has advanced training in treating soft tissue conditions such as: muscle pain, muscle spasm, and muscle strain/sprain injuries, and sports injuries. Allowing the soft tissue to heal properly insures greater range of motion, less pain, less scar tissue and quicker recovery times.
​
We also have massage therapy services available in the office. Hannah Hetrick LMT provides this great service on 30 minute, 1 hour, and 90 minute sessions. She specializes in therapeutic massage, and will address the problem areas that are causing your pain.
Just book through our website, or call 484-793-2821 to set up you massage appointment.
​
​
Nutritional Care and Weight Loss
Many conditions people face today can be greatly helped with the proper nutritional intake. Getting people healthy through common sense nutritional plans, along with chiropractic care, can be a powerful combination in healing the body. Dr. Ghessi may recommend specific supplements and proper dietary plans which help recovery and healing as part of your care.
In particular, Dr. Ghessi offers a special program called ChiroThin. Learn how you can lose at least 20lbs in 6 weeks, all while eating foods that are full of nutrients and help your body fight disease and inflammation at the same time.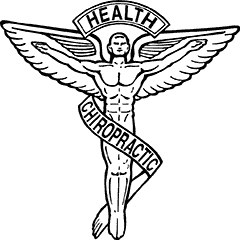 The powerful benefits of chiropractic care