Chiropractic Care/

Massage and Soft Tissue Therapy /

Nutrition / and Stress Relief
Chiropractic care stands as the centerpiece of the healing techniques Dr. Ghessi uses. Chiropractic care is concerned with the health of the spine and the nervous system. Dr. Ghessi uses both traditional and new approaches in chiropractic care, to give you the best opportunity to heal. Chiropractic care is a natural, non-invasive therapy that focuses on releasing spinal tension and correcting misalignments of the spinal column.
To assure you get maximum benefit from your visits, we also incorporate muscle and soft tissue therapies, and nutritional recommendations as well.
Chiropractic care at Ghessi Chiropractic is effective in treating the following conditions:
Neck Pain

Back Pain

Headaches/Migraines

Muscle Pain

Sports Injuries

Sciatica

Bulging Discs

Carpal Tunnel Syndrome

Radiating Pain

Stress

Anxiety

and much more
Traditional Chiropractic
Traditional chiropractic care is done through adjustments of spine, designed to resolve misalignments that lock the spine from functioning correctly. These misalignments are called "Subluxations". By adjusting the subluxations, tension is released from the spine and nerves, and the spine is returned to normal function once again. Adjustments are safe, effective and pain free for most patients.
Network Spinal Care
An evolution of chiropractic, Network Spinal (NS) is a new approach to healing the spine and body through gentle impulses at specific areas along the spine. These impulses influence the body's nervous system to start recognizing and releasing areas of tension held in the spine. Network Spinal care involves no popping, or cracking type of adjustment. It is an excellent option for people who want a gentle approach to their spinal care. Dr. Ghessi holds the highest level certification in NS care, and has been practicing this technique for over 10 years. He is the only chiropractor certified in NS care in the Berks County area.
Massage and Soft Tissue Treatments
Dr. Ghessi has advanced training in treating soft tissue conditions such as: muscle pain, muscle spasm, and muscle strain/sprain injuries, and sports injuries. Allowing the soft tissue to heal properly insures greater range of motion, less pain, less scar tissue and quicker recovery times.
​
​
​
Nutritional Care
Many conditions people face today can be greatly helped with the proper nutritional intake. Getting people healthy through common sense nutritional plans, along with chiropractic care, can be a powerful combination in healing the body. Dr. Ghessi may recommend specific supplements and proper dietary plans which help recovery and healing as part of your care.
​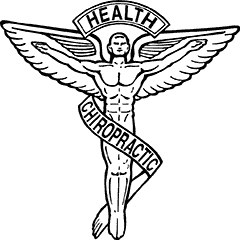 Dr. Brian Ghessi performing a
chiropractic adjustment
Specific Chiropractic Care Plans
Prenatal and Postnatal Chiropractic Care
- Chiropractic care for expecting and new moms is extremely effective at insuring a successful pregnancy, delivery and infant care. Many expecting and new moms utilize chiropractic care to make pregnancy easier. Dr. Ghessi has also learned the Webster Technique, which can help breach babies turn in the womb to avoid a complicated delivery.
Chiropractic for Kids
- Chiropractic for kids is an important component of the pediatric health plan. Kids experience many health challenges as they develop. Things such as falls and accidents, sports injuries, and school stress can cause problems in the spine and nervous system. Having your child checked by a chiropractor will allow them to experience less pain, injury, and less illness.
Sports Chiropractic
- Chiropractic care should be used by all athletes. Most sports teams and athletes in individual sports utilize chiopractic care to heal and prevent injuries, improve performance, and improve recovery time. Some of the top athletes that incorporate chiropractic care are: Michael Jordan, Tiger Woods, Jerry Rice, Tom Brady, Andy Murray, US Men's National Soccer Team, Evander Holyfield, Blake Griffin, Aaron Rodgers and Usain Bolt to name just a few.